End-of-year review – sisterhood 
Enjoying food with amazing people is one of my favorite things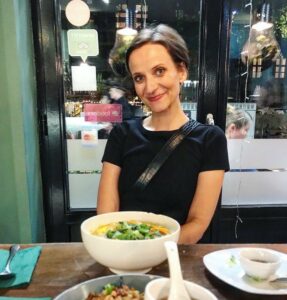 2022 has been expansive on many levels, but one of the most beautiful things that I celebrated this year was sisterhood.
For me, connecting with other women is deeply nourishing and healing. It fills me up with endless joy.
I, as many women, come from a deep sisterwound that had me feel betrayed by women and also betray women myself in the past.
Whether that was through unconscious and unhealthy behavior or gossiping, competition or feeling envious, stone walling or guilt tripping – and you name it – it has always left a very deep & painful mark in my heart and soul.
Little did I know that that was the work I'd end up doing.
 and let me tell you: it's THE BEST 
Over the years I've healed so much of the sisterwound within me, and it's been absolutely rewarding and life changing.
This year, in particular, was a year of deeper connection and vulnerability. I've met so many amazing women that I can now call my friends, I deepened existing friendships and opened my heart's walls to let even more love, more connection, and more joy in.
It still leaves me breathless as to how much the women in my life have been a beacon for me.
We've been laughing and crying together. We've been healing and playing together. Near and far – I have sisters all around the world and I'm so grateful to each one of them.
Being loved and accepted as we are…what more does a heart need?!
Thank you to all women in my life, past, present, and future: you're teaching me how to be my best self. 
Love
Nadine