Day 5 of 12 Days of Masterclasses with Sigrun.
Woohoo
I love showing up for myself.
And I love that community spirit. It's priceless!
I'm all about community.
Doing business is fun. Who told us it is not?!
we gotta shift our mindset, especially us ladies!
Well, Sigrun showed me it IS fun.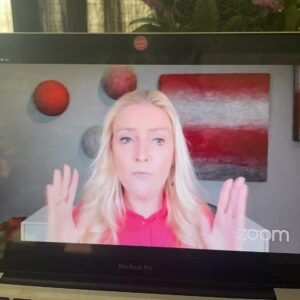 And this Masterclass is blowing my mind.
And there are still 7 more to come
You can still sign up, it's not too late. The replays are available until January 6.
If you use my link you get my bonus and guidance on top.
I'd love to have you because it's so much more fun to do it together. BETTER TOGETHER
I want more women to think bigger and maybe make their hobby into a profitable online business or scale their online business. It's time for us to shine!!!
It's absolutely possible.
Let's make 2023 our greatest year yet!
Love
Nadine