Day 7 of 12 Days of Masterclasses with 

Sigrun
This Masterclass is one of my favorites:
How to stay in your zone of genius?
Gosh, what a game changer this is for me.
With ADHD it's so easy to get lost in all the tasks and without ADHD, too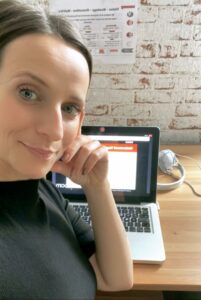 Staying in my zone of genius and outsourcing the rest is key!
For instance cleaning the apartment 
 I can do it but do I enjoy it? – no! 

So, I'll get a housekeeper now that actually loves cleaning so I can free up time and use it for the things that I actually do like 
 it's a win-win!
Still time to join the Masterclasses if your interested to infuse your online business with some magic-fairy dust or if you think of starting your online business.
Sign up with my link and you get my bonus Masterclass on top and a very special surprise bonus that is personalized to you 
Sign up here: shehealsher.com/12days
After signing up for free, simply send me a copy of your ticket and the bonuses are yours!

Love
Nadine 
Some amazing comments: