Lion's Gate closes today.
In the past 3 weeks, this multidimensional portal opened for us to activate new timelines, help us remember our origin and create a life beyond our dreams.
The Feminine is rising strong like the Phoenix from the ashes.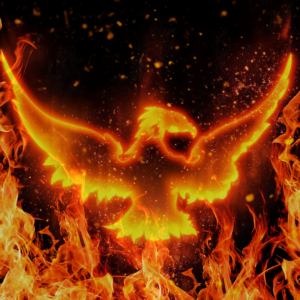 There's been a new awakening to our power.
Whatever you were calling in during this particular time that has showered all of us with light codes coming from our spiritual Sun, our beloved Sirius star system, seal now all your prayers and manifestations in faith, trust, and love.
Don't forget to move your hips and dance as this will create a vortex to receive your blessings.
Spend time in nature today and give back to Gaia.
Breathe yourself through the transformation.
Make an offering of your choice. Sit on the ground. Let your yoni touch the earth.
Breathe in deeply and through your chest receive the light codes. With your exhale direct the energy through your solar plexus, sacral, and root right into the womb of Mother Earth.
Breathe in from the womb of Mother Earth and let the energy move through your root, sacral, solar plexus chakra, and breathe out through your heart chakra into space.
Hum if that feels good.
Say a prayer if that feels aligned.
Or sit in silence and listen.
I released an episode about last night's/today's full moon in Aquarius with 2 card readings to pick from. Listen
here
.
I also share about my time at the Dr. Joe Dispenza Progressive Retreat in Basel, Switzerland.
Enjoy.
Love
Nadine
Just subscribe to my newsletter
to receive all fresh posts