It's through my friendships with my sisters that I've learnt to be truly open and be seen in all my humanness without any judgment, but with the utmost understanding, compassion, and love!
But it took me a while and it's still an ongoing process of removing layers upon layers of debris and residue of old hurt and pain from what I learnt relationships are.
The bonds with my female friends are unbreakable. Even if we decide to part, I feel love for them and what connected us will always remain.
I cherish my connections and sisterhood beyond what words can express.
Women get a huge part of their nourishment from their female friends and sisters.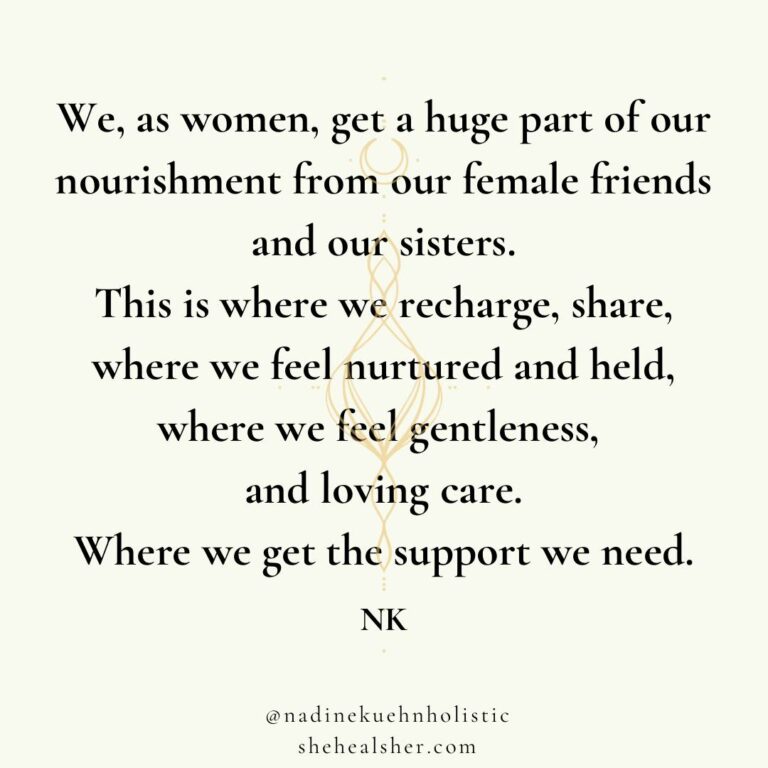 Our sisters are a safe space.
And this is where we recharge, share,
where we feel nourished and held,
where we feel gentleness, and loving care.
We should never underestimate the power of sisterhood but invite it into our life.🌹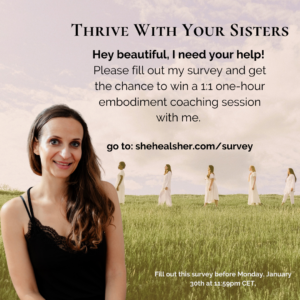 And I need your help, beautiful: I've created a survey to better understand where we are at in terms of our relationships with the women in our lives. Please fill it in, it would mean a lot. AND by filling it out you get the chance to win a 1:1 one-hour embodiment coaching session with me.
My clients love those sessions.  Go to shehealsher.com/survey🙏🏼❤️
Love
Nadine 🌹