A heart's Project
Welcome to this bonus episode with Alice Smeets, the creator of THE GIFT OF LIFE TAROT. In this episode I ask Alice about her campaign that she's started to self-publish her very unique and outstanding tarot deck. She shares the story of how this tarot deck came about and gives us an overview of the cards and their unique messages.
Crowdfunding
The crowdfunding campaign is an all or nothing campaign and has already reached 83% of its goal and it's 5 days left until it closes (November 13th, 2020).
Here's the direct link to the campaign:
Alice Smeets is a traveller and explorer of the inner and outer worlds. She is an artist, photographer, tarot deck creator, therapist and writer. She is the creator of The Ghetto Tarot and The Gift Of Life Tarot and the co-creator of The Shift Retreat in The Netherlands.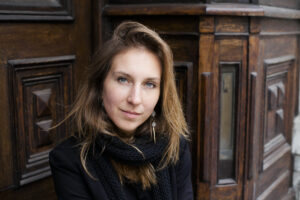 Connect with Alice:
Connect with me on:
Inquiries & Collabs:
Love, Nadine